HCR-12 COLLABORATIVE ROBOT
Robot with 12 kg payload and 1300 mm reach is dedicated for operations with heavy weight elements. Especially fits to palletizing applications.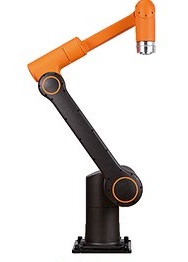 EOAT tool connection type
EN ISO13849-1, Cat 3, PLd, EN ISO 10218-1
J1: ±180° J2: ±150°
J3: ±165° J4: ±190°
J5: ±170° J6: ±360°
Techa pendant - Technical data
12″, 1024×768,
resistant touch

GUI, Buttons: Power,
Emergency Switch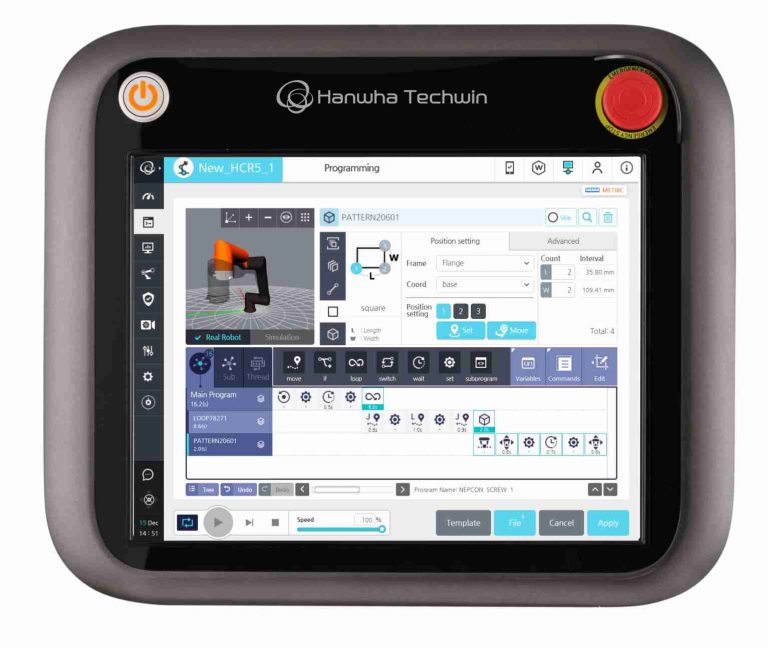 Controller - Technical data
TCP/IP, EtherCAT,
Modbus TCP
opcja: EthernetIP, Profinet

16 digital inputs [PNP]
16 digital outputs [PNP,
max.200 mA]
Analog: 2 inputs, 2 outputs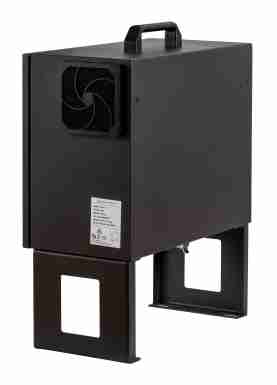 Intuitive RODI software with a graphical user interface allows you to easily operate the HCR robot. Using traditional industrial robots required programming knowledge and multi-week training. The RODI software allows you to easily and intuitively program people without expert knowledge. In order to program it is enough to put appropriate icons on the timeline, use ready-made templates or programs.
Intuitive graphical user interface
Friendly icons placed chronologically on the timeline
Ready templates of the most used functions
Ready programs
Easy integration with external devices
Ready base of Plug'n'Play devices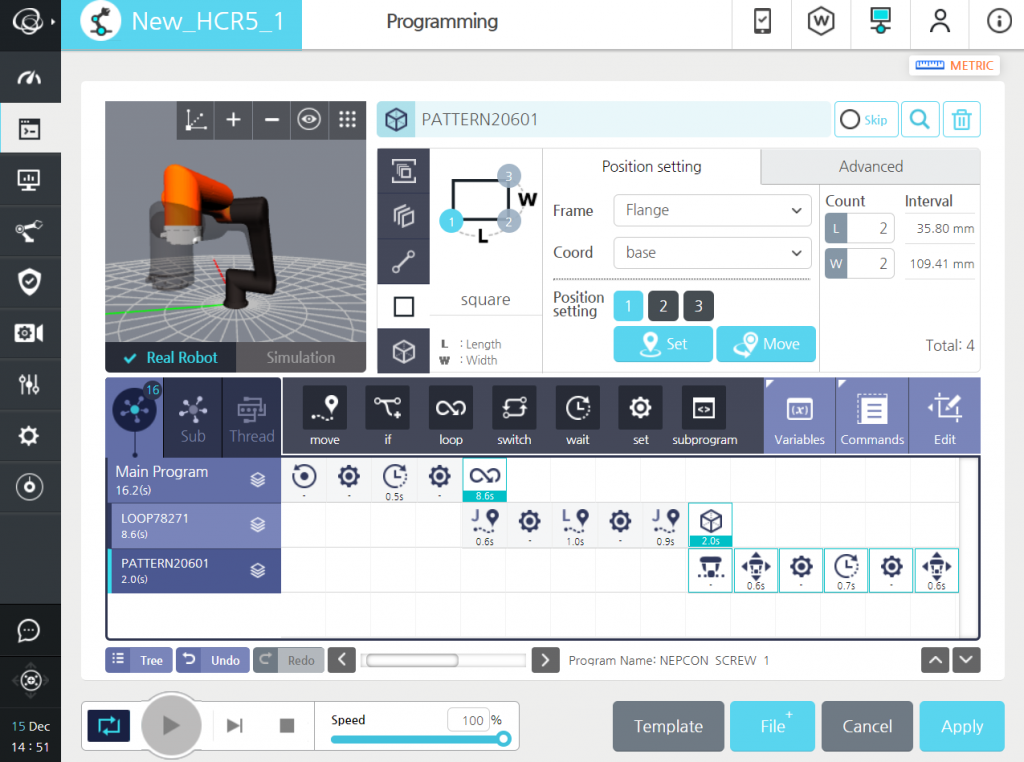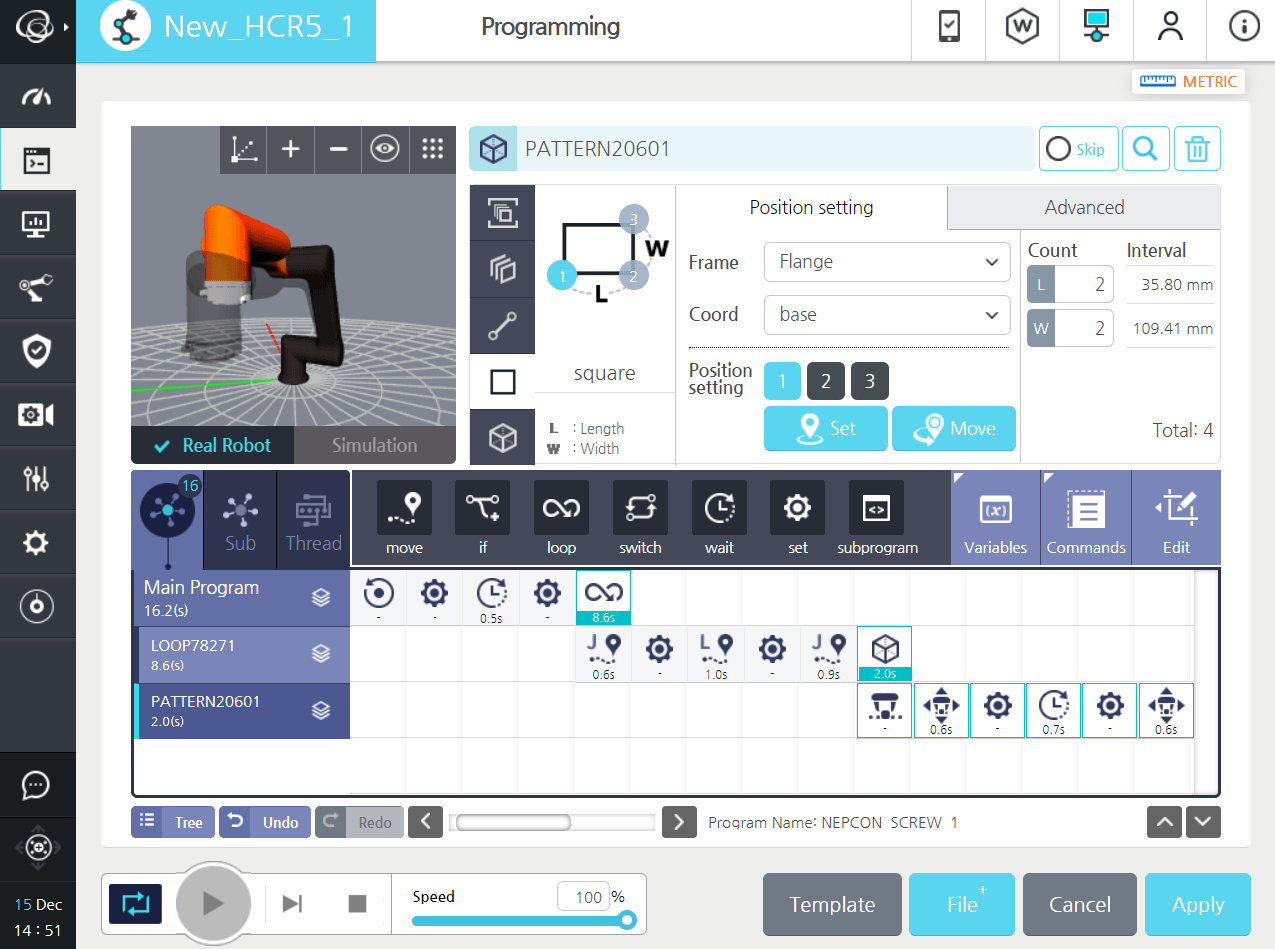 You can write your own java scripts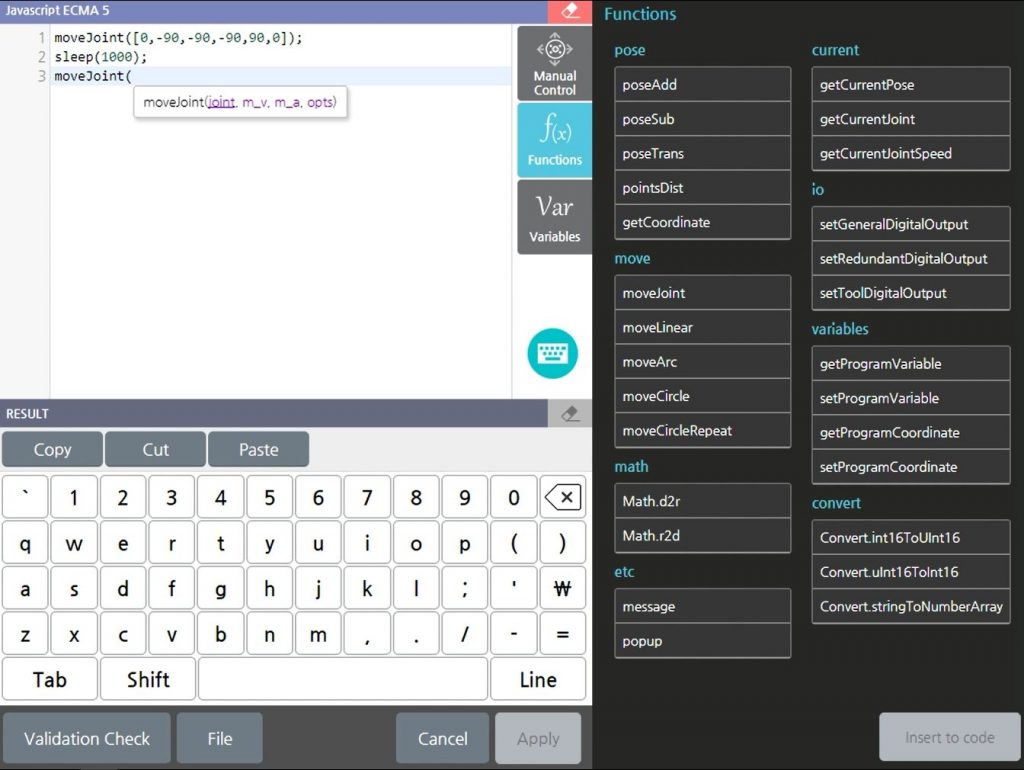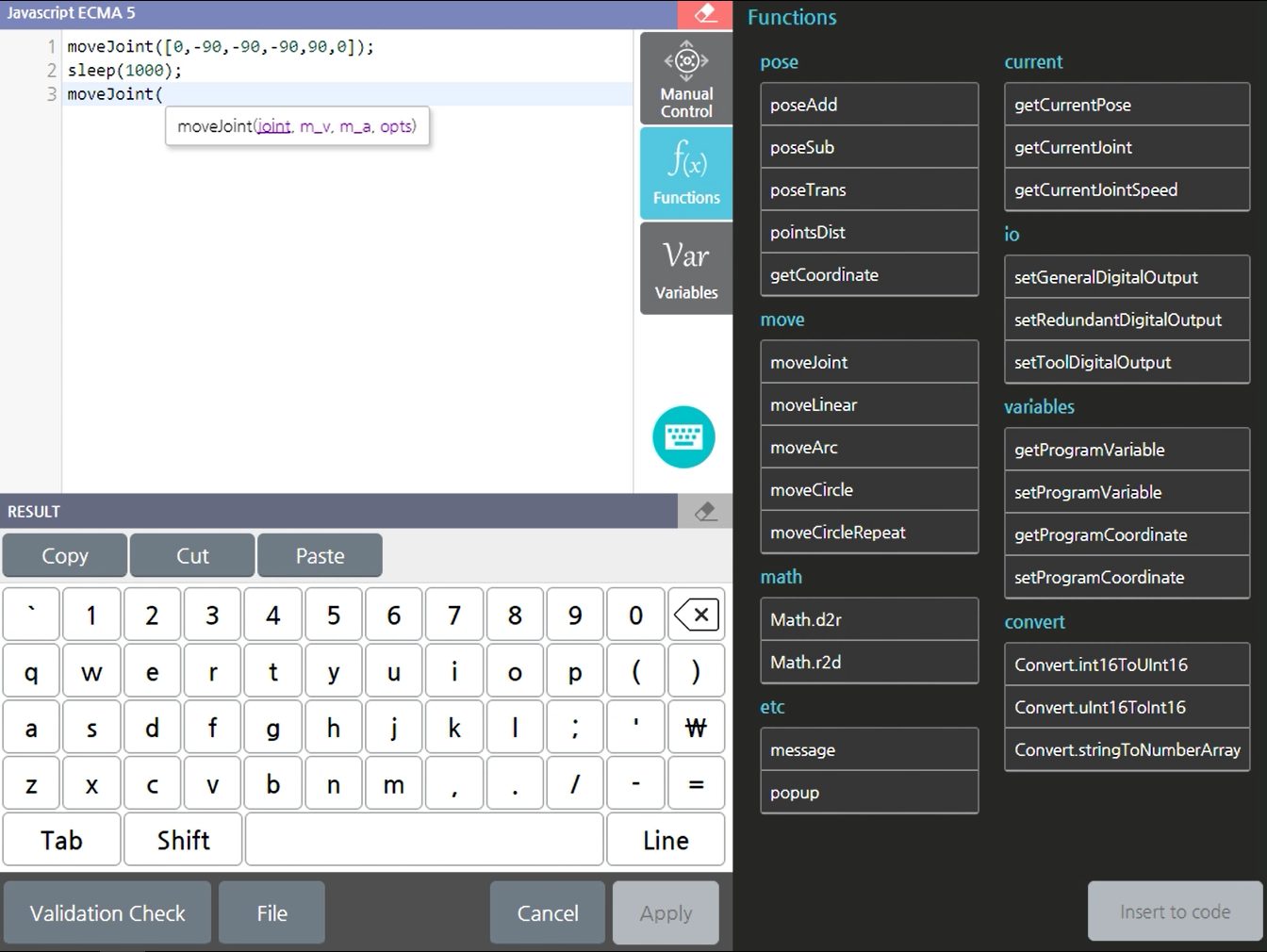 Intuitve icon-based programming on the time-line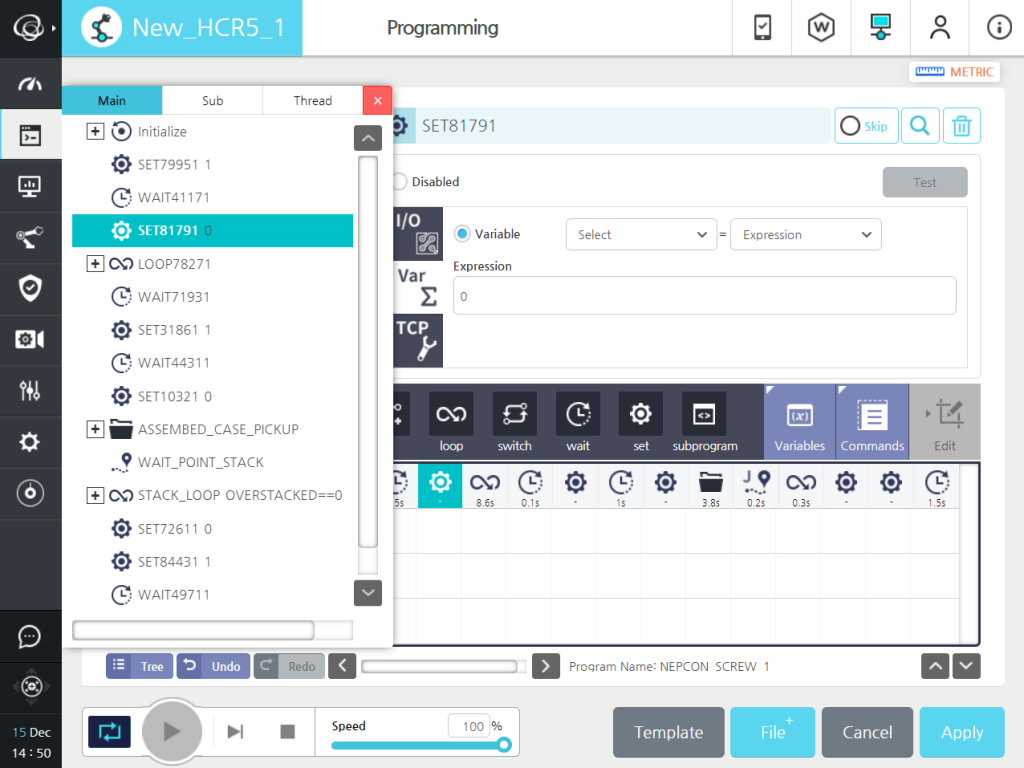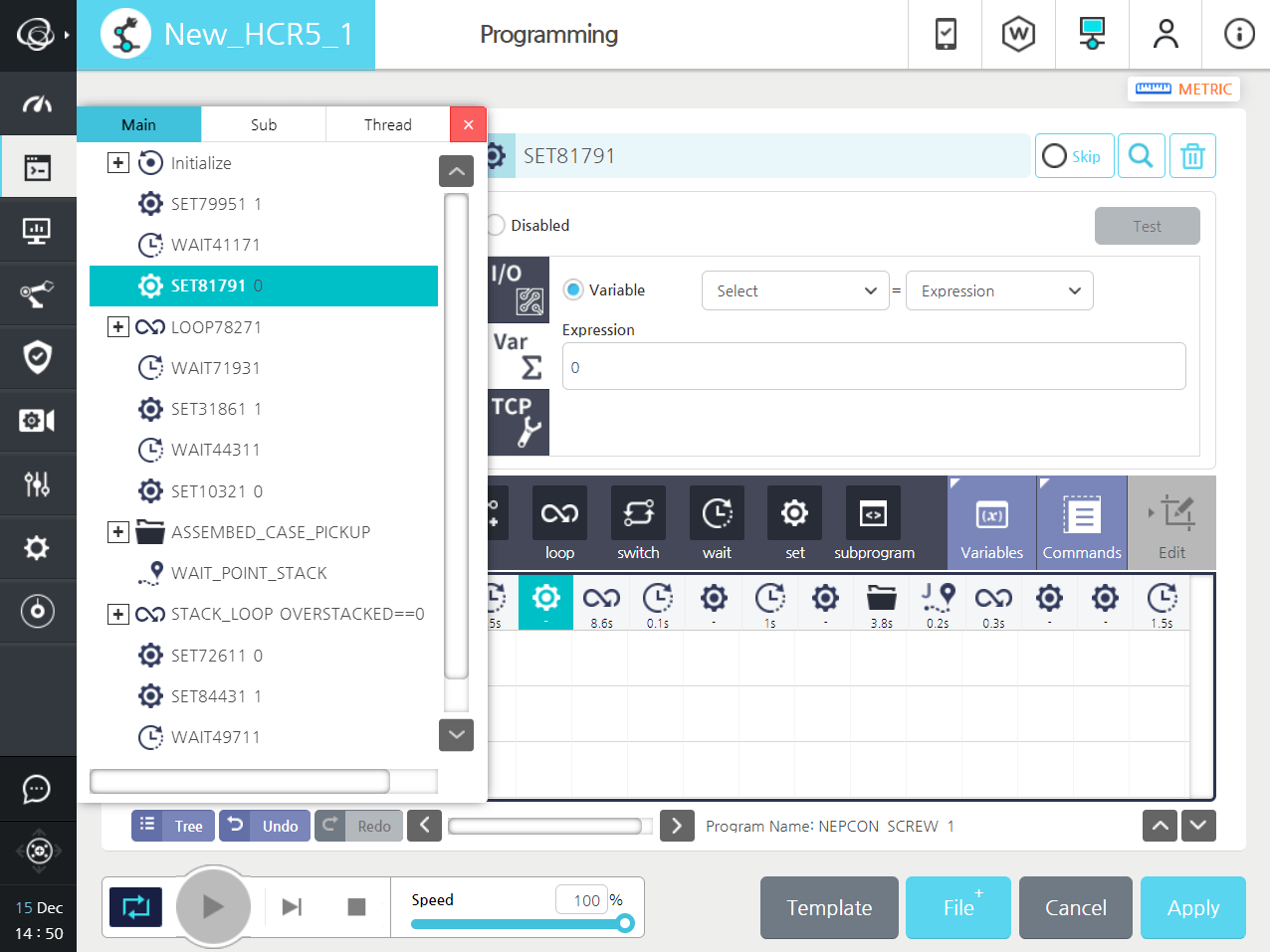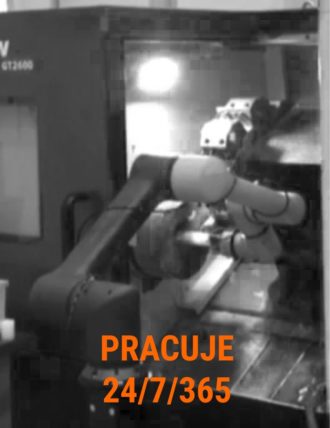 HCR collaborative robots works continuously 24/7/365 performing tasks in difficult conditions. They ensure 100% repeatability, accuracy of work.
Numerous applications in the country and abroad confirm the rapid return on investment in the HCR robot. The robot, due to its flexibility of application and the speed of implementation, returns already in 6 months and we meet an application where the return takes place after 2 months. These are cases where the precision of the robot allows to minimize material losses and eliminate costly quality errors.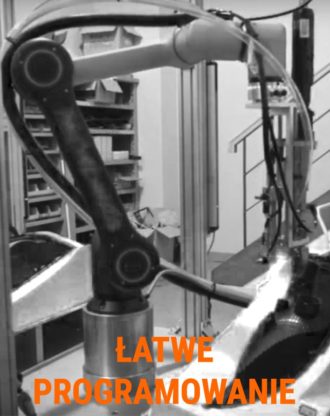 After removing the HCR robot from the box, it takes just an hour to start and program the first task. HCR robots are equipped with an intuitive graphical user interface in 3D, which allows you to program the robot after several dozen minutes of learning. In a simple way we can show what the robot has to do – by moving its arm from point to point, we can write complicated motion paths by showing what is particularly useful in applications requiring complex movements. The robot's implementation has never been so fast and easy.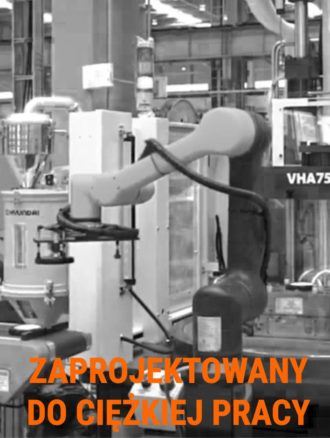 HCR robots are designed for heavy duty operations in industrial conditions. They can work continously for 24 hours with high precision and full repeatability of the task.
Special construction that ensures long-term, reliable work in difficult industrial conditions, these robots provide a confident and rapid increase in investment. They increase the crew's satisfaction, protecting them from monotonous and dangerous tasks. Employees can now focus on work with higher value added for the company.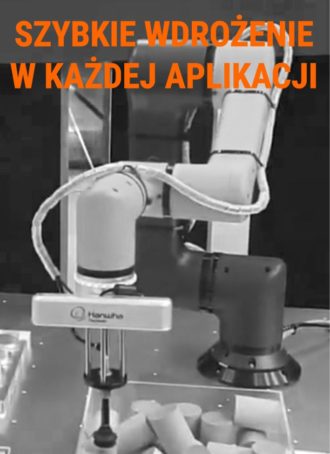 Ease of programming, mobility, a wide range of additional accessories makes HCR robots ideal for the infinite number of applications, working efficiently
365 days a year. After the finished task can be it's easy to move the HCR robot on the mobile basis, change the gripper and start another task.
HCR robots do not rest. After finishing the task
they will immediately deal with further work, increasing the efficiency of your company.