Palletizing robotization - SmartPalletizer
Easy to program and quick to install, the robotic palletizer allows you to effectively robotize any palletizing or depalletizing operation.
SmartPalletizer is a complete palletizing system that sets at the end of the line. After setting, it is enough to set the palletizing scheme on a special touch panel, which consists of the dimensions of the cartons and how they are stacked. For this, we can indicate that the robot takes spacers. Configuration is done in a simple and friendly graphical user interface, which allows for independent implementation of the system. Setup and programming only takes a few minutes.
The palletizer allows you to carry loads of up to 11.5 kg while handling one or two euro or industrial pallets with dimensions up to 1000 x 1200 mm. By using the withdrawable column [7th axis], palletizing can be set up to 1700 mm high on each pallet. And all at a speed of up to 1.1 m / s, thanks to which palletizing is fast and effective.
SmartPalletizer allows you to operate one or two line ends. With its use, you can configure palletizing or depalletizing one or two pallets. Optionally, modules for detecting cartons on the line, barcode readers and security scanners can be used.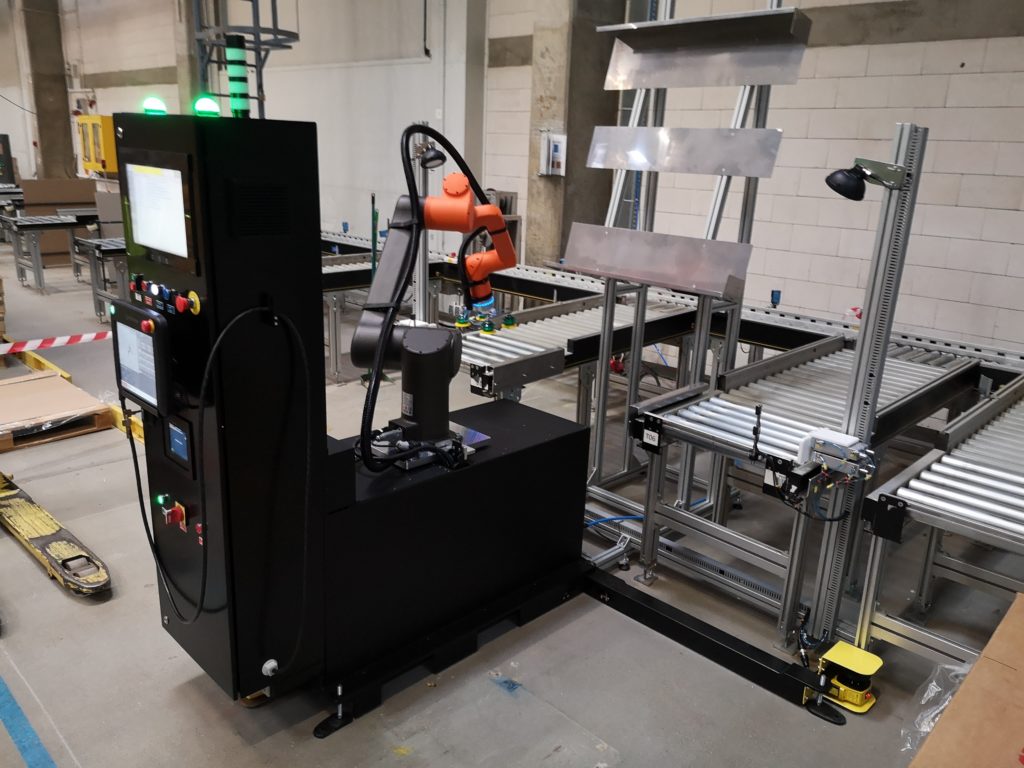 Easy programming of palletizing
Programming is done on a large and legible touch screen based on friendly software with palletizing parameters. You can easily and quickly configure the size of the pallet, boxes and their arrangement on a layer. If necessary, you can copy layers or configure various palletizing schemes. In addition, we independently parameterize the size and number of pallets, the position of the robot and the use of spacers.
Easy programming – intuitive graphical user interface
Palletizing height up to 1700 mm
Pallet size up to 1000 x 1200 mm
Sensors: pallet presence and carton presence at the end of the line
CoGRIP-4 adjustable universal gripper enabling the collection of various cartons
A light column informing from a distance about the pallets being full and the status of the Paletteiser
10 "panel with dedicated palletizing software [layers, carton dimensions, spacers]
CE declaration
SmartPalletizer - Technical data
1545 x 2646 x 2605 mm
(L x W x H)

powder painted steel
RAL 9005 Jet Black
light column – operating status, pallet full lights, pallet presence sensor, control buttons, programming touch panel
T / P remote control holder, key, software,
Security scanner, separator feeder,
Carton presence sensors on the line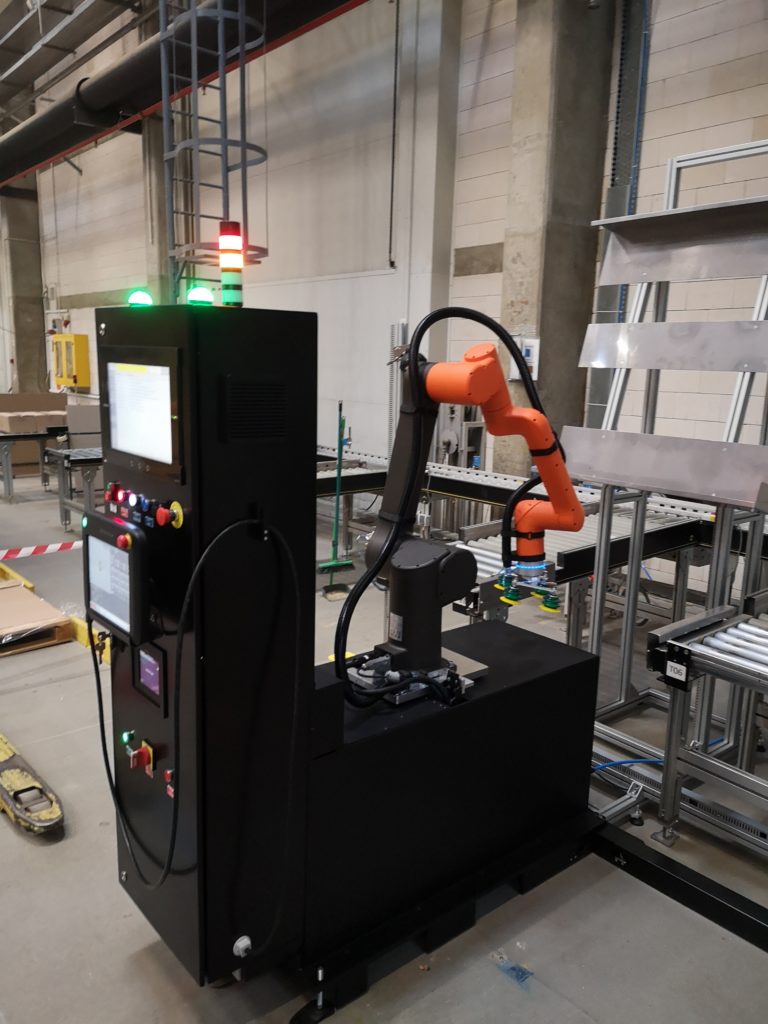 SmartPalletizer for 1 line - Dimensions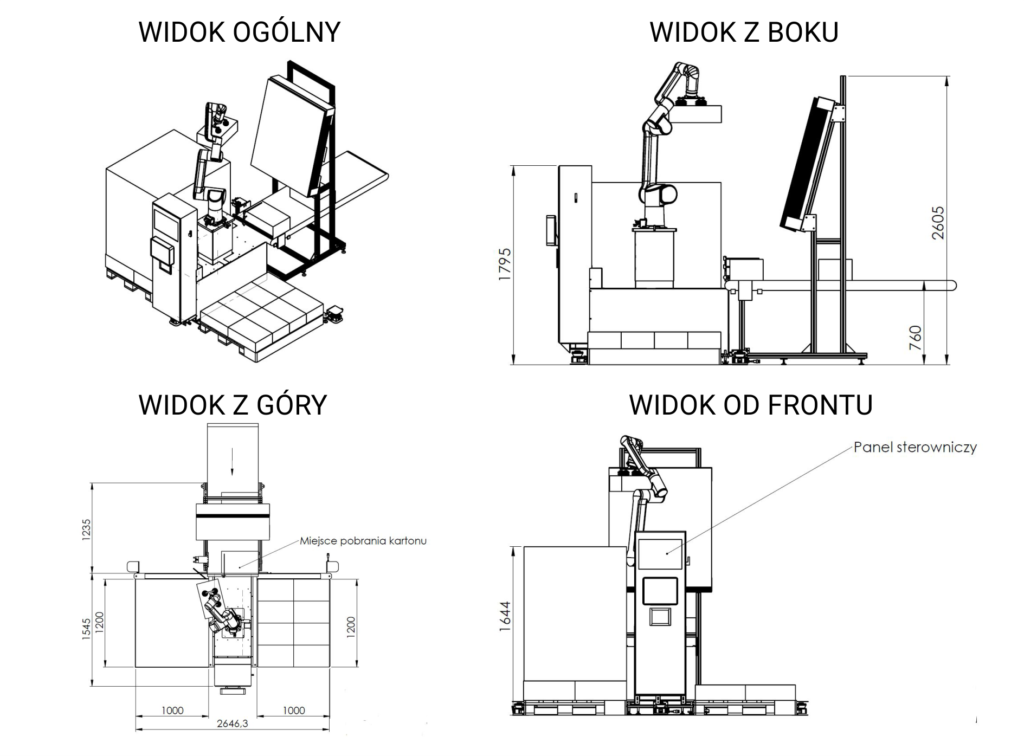 SmartPalletizer for 2 lines - Dimensions