Robot for tests & laboratory
Historically, laboratory tests and work require special accuracy, gentle handling of samples. At the same time, every mistake in the study is a serious consequence. The fact is that the types of tests and samples change frequently. As a result, this has prevented automation. From now you can easily and quickly automate the work of almost any laboratory.
Get 100% accuracy in sample handling and reliability of test results. The HCR collaborative robot allows precise handling of the laboratory. For this it is easily programmable. The mobile base allows it to be easily moved. And all this with 100% accuracy and repeatability.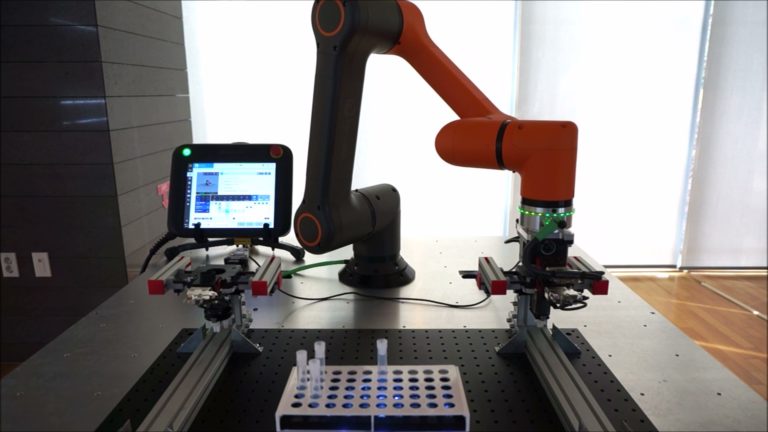 precise locating, moving and placing of tested samples
support for all types of samples: solid, liquid, gas
control of force and moment allowing for gentle handling of samples using external force sensor
100% flawless work according to a strictly defined procedure
reading codes and descriptions from samples, archiving and comparison with a pattern using external vision system
integration and control of laboratory equipment