HCR collaborative robots allows to robotize almost any process.
Machine tending is one of the most boring jobs in any plant, but our collaborative robots are designed for that application.  Their ability to integrate with CNC machines make them a great solution for coordinating with the varied cycle times, loading and unloading parts, supporting finishing operations, and other machine interaction.
Along with the growing demand of customers for individual product solutions, a collaborative robot, is offered as a cost-effective and efficient tool for automating factories equipped with injection molding machines. The robot will deal with, among others machine operation, testing and quality control, and material management.
Palletization with a range of 1350mm and a payload up to 12kg. Palletizing can take place on a small surface and handle many different types of materials, boxes, pallets, including euro pallets and other types of packaging. Robotization of the palletizing process,  protects Employees from monotonous and harmful work while increasing the efficiency of processes.
Working with metal molding and stamping machines can be dirty, boring and dangerous. Many processes still require 'human participation'. But our smart collaborative robot, loves this job and is able to adapt to constantly changing production line configurations, precisely loading and unloading parts, or handling complex machines.
The ICT industry has historically been difficult to automate due to the delicate nature of parts and the frequency of modifications to production lines. Our efficient collaborative robot, has been specially designed to perform this type of difficult task. Thanks to its repeatability of up to 0.1 mm and the ability to quickly relocate, adapts to existing infrastructure without the need for significant changes on the production line. The robot's ability to "feel" its position makes it ideal for this type of application.
Almost every factory in the world supports some form of loading and unloading production lines. Our intelligent collaborative robots provide the perfect solution for the monotonous but extremely important tasks of transferring parts / products from point A to point B. Ability to maintain counts, re-orientate parts and place them in place makes the robot ideal for this job.
A Assembly of elements is a monotonous task and requires high precision. Every operator error causes the costs of complaints and destruction of materials. Our cooperating robots allow for precise placement of elements, fitting using force sensors, screwing with unlimited rotation of the last joint or using additional screwdrivers with an automatic screw feeder.
Painting is a task that requires precise application of paint based on a repeatable path. Our robot supports many painting methods, including powder painting, spray, aerografic. The robot ensures minimization of lacquer losses, 100% repeatable and high quality, protecting employees from working in a harmful environment.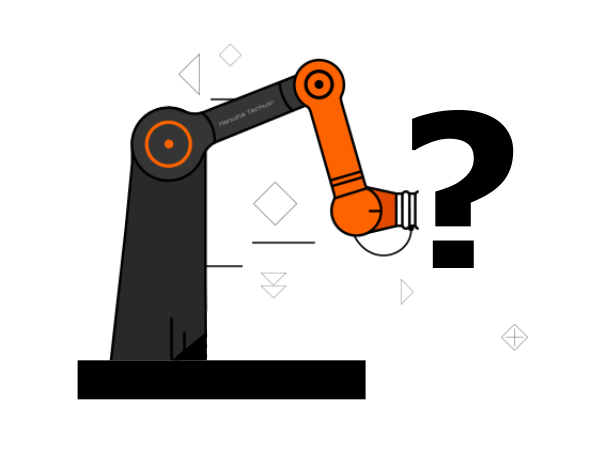 The HCR robot can operate many more applications than described in this section. After using specialized tools, there are no impossible tasks to do. We invite you to contact us.
Do you have questions? Contact us.